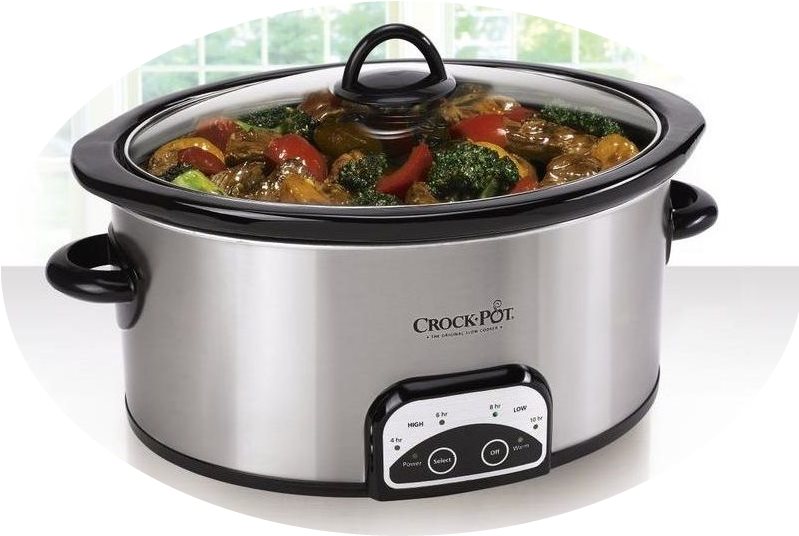 In this article, you will find a short description of the slow cookers collections of the popular Crock Pot brand. Also at the end, there will be a comparative table of slow cooker parameters.
Casserole Crock
Let's start with the Casserole Crock collection- 4 slow cookers of 2.5 and 3.5 quarts. Two oval and two rectangular shapes, one of which is digitally controlled. Also, slow cookers in the collection have Secure-fit locking lid (except model SCCPCCM250N).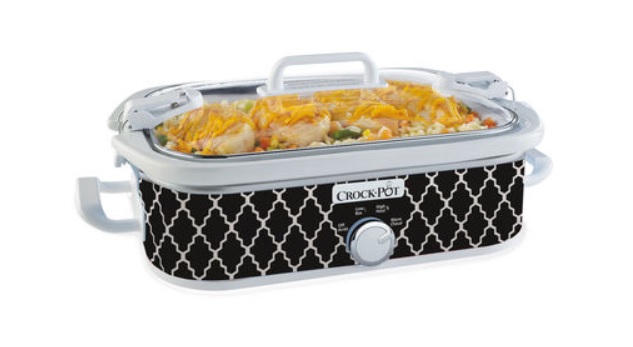 Smart Pot collection
The collection consists of two oval-shaped models of 4 and 6 quarts. Both have a flat digital panel on which you can select high or low cooking mode. At high, the cooking time is 4 or 6 hours, at low 8 or 10 hours. After the cooking time has expired, the slow cooker shifts to keep-warm mode.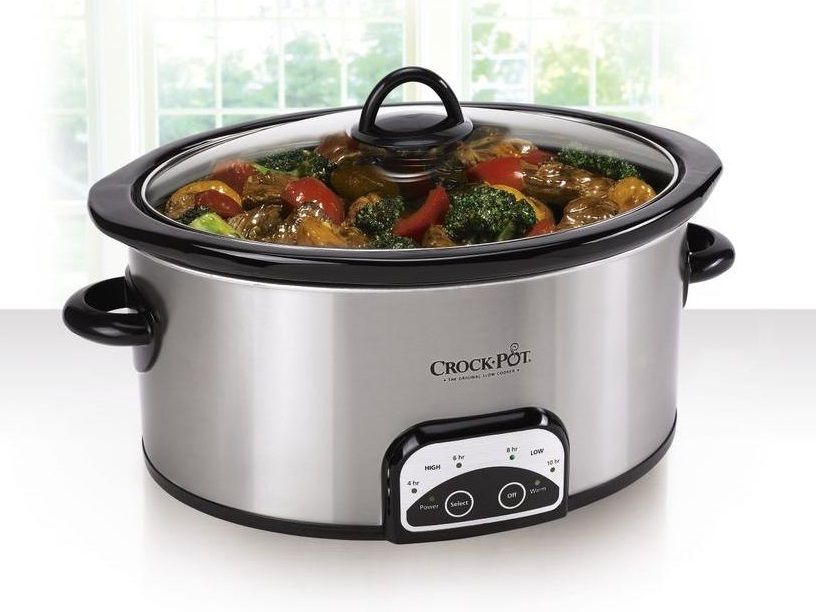 Cook & Carry collection
The Cook & Carry ™ collection is designed to safely transport cooked food. Thanks to the reliable locking lid, you can transport food, cooked at home, right in the slow cooker.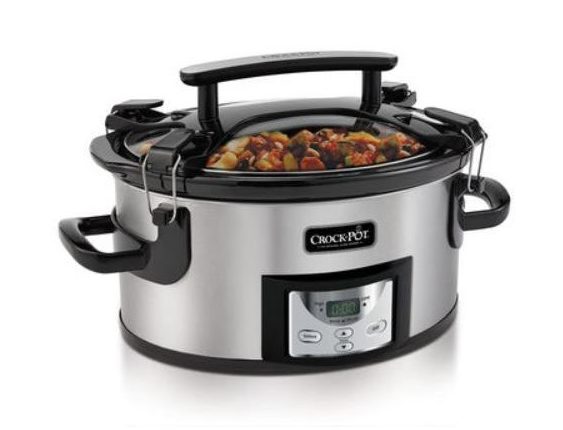 Don't forget – the slow cooker should always be unlocked, during cooking. The locking function is only intended for transportation purpose.
Lift & Serve collection
The Lift & Serve – series of slow cookers with hinged lid. Makes serving and stirring easier. There are 4 slow cookers in this collection – two of 4 and 4.5 quarts and two for 6 quarts each.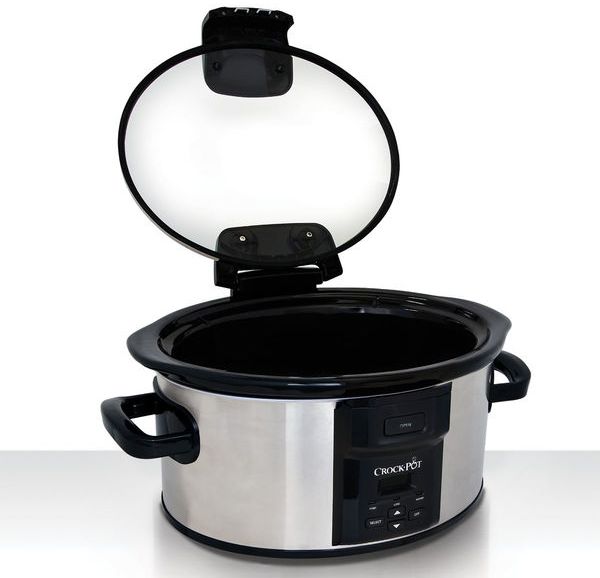 Lunch Crock collection
The Lunch Crock® – lunch tote and food warmer in one. that warms while you work for delicious on-the-go meals that are ready when and wherever you are.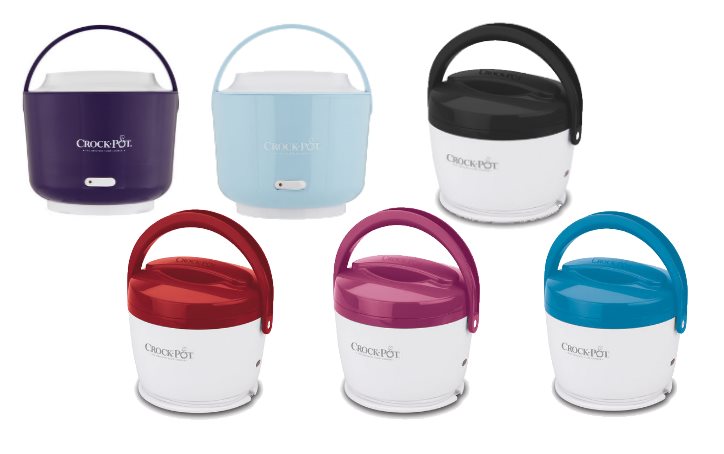 Below you can see a table that will help you to know :
main parameter for slow cooker
replacement stoneware for slow cooker
replacement lid for slow cooker
Model number
Serves
Shape
Control Type
Size
Type
Color
Features
Pre-Set Timers
Customizable Timer
Locking-Lid
stoneware model
lid model
SCCPVC600LH-S
7+
Oval
Digital
6-Qt.
Travel Friendly
Black
Countdown Timer,
Hinged Lid
30 min - 20 hours
V
156013-000-090
187530-000-000
SCCPVC400H-PY
5+
Oval
Digital
4-Qt.
Classic
-
Hinged Lid
V
129993-000-000
193000-000-000
SCCPVP450H-B
5+
Oval
Digital
4.5 Qt.
Classic
Black
Hinged Lid
V
-
SCCPVM600H-BI
7+
Oval
Manual
6-Qt.
Classic
Black
Hinged Lid
158479-001-090
183603-000-000
SCCPVL610-S-A
7+
Oval
Digital
6-Qt.
Travel Friendly
Stainless Steel
Countdown Timer
V
30 min - 20 hours
V
164524-000-090
156515-900-090
SCCPVC605-S-A
7+
Oval
Digital
6-Qt.
-
Stainless Steel
Countdown Timer
-
30 min - 20 hours
-
156013-000-090
SCCPVS600ECP-S
7+
Oval
Digital
6-Qt.
Travel Friendly
Stainless Steel
Countdown Timer, Single-Hand Carry
-
30 min - 20 hours
V
156013-000-090
181260-000-000
SCCPVC600EC-S
7+
Oval
Digital
6-Qt.
Travel Friendly
Stainless Steel
Countdown Timer, Single-Hand Carry
30 min - 20 hours
V
156013-000-090
185888-000-000
184518-000-000 (non-locking)
SCCPLC240-PR
Serves 1
Round
Manual
24-Oz.
Travel Friendly
Purple
Travel Friendly,
Single-Hand Carry
-
-
-
184787-000-000
-
SCCPCCM250-BT
3+
Oval
Manual
2.5 Qt.
Classic
Pattern
Travel Friendly
-
-
V
191768-000-000
191768-000-000(without locking lid)
SCCPCCM350-CR
4+
Rectangular 9" x 13"
Manual
3.5-Qt.
Travel Friendly
Cranberry
Travel Friendly
-
-
V
173658-000-000
173660-000-000
SCCPVL610-R-A
7+
Oval
Digital
6-Qt.
Travel Friendly
Red
Travel Friendly
-
30 min - 20 hours
V
164524-000-090
156515-900-090
SCCPCT600-B
7+
Oval
Digital
6-Qt.
Travel Friendly
Black
Travel Friendl
-
30 min - 20 hours
V
164524-000-090
156515-900-090
SCCPVL603-R
7+
Oval
Manual
6-Qt.
Travel Friendly
Red
-
-
-
V
164524-000-090
156515-900-090
SCCPVL710-B-A
8+
Oval
Digital
7-Qt.
Travel Friendly
Black
Countdown Timer
-
30 min - 20 hours
V
163875-000-090
7,92E+12
32041-C-NP
2 or less
Round
Manual
2-Qt.
Classic
Stainless Steel
-
-
-
-
-
5025-WG-NP
3+
Round
Manual
2.5 Qt.
Classic
-
-
-
-
-
-
SCCPVP400-B
4+
Oval
Digital
4-Qt.
-
Black
-
V
-
-
162649-000-000
129960-000-000
SCV400-B-SL
4+
Oval
Manual
4-Qt.
Classic
Black
-
-
-
-
129993-000-000
SCR450-MASTER
5+
Round
Manual
4.5 Qt.
Classic
Pattern
-
-
-
-
129997-000-000
SCV603-R-NP
7+
Oval
Manual
6-Qt.
Classic
Red
Travel Friendly
-
-
-
156013-000-090
SCVT650-PS-A-NP
7+
Oval
Digital
6.5 Qt.
Classic
Stainless Steel
Countdown Timer
-
30 min - 20 hours
-
177225-000-090
SCV700-K-MASTER
8+
Oval
Manual
7-Qt.
Classic
Metallic Charcoal
-
-
-
-
158505-001-090
SCV702-NP
8+
Oval
Manual
7-Qt.
Classic
Red
-
-
-
-
130003-000-000
SCCPVF710-P-WM
8+
Oval
Digital
7-Qt.
Classic
Stainless Steel
Countdown Timer
-
30 min - 20 hours
-
158505-001-090
SCV800-MASTER
10+
Oval
Manual
8-Qt.
Classic
Stainless Steel
-
-
-
-
183111-000-000
SCCPLC200-PK-NP
2 or less
Round
-
-
-
Pink
-
-
-
-
154441-000-000
-
SCCPCCP350-SS
4+
Rectangular 9" x 13"
Digital
3.5-Qt.
Travel Friendly
Stainless Steel
Countdown Timer
30 min - 20 hours
V
173658-000-000
173660-000-000
SCCPCTS605-S-A
7+
Oval
Digital
6-Qt.
Travel Friendly
Stainless Steel
Countdown Timer
V
V
164524-000-090
156515-900-090
SCCP-DTC12-CNC
6-8+
Oval
Manual
6-Qt.
Travel Friendly
Stainless Steel
Travel Friendly
V
164524-000-090
156515-900-090
SCR151-WG-NP
2+
Round
Manual
1 to 3
Classic
White
-
SCCPVC600AS-P
7+
Oval
Digital
6-Qt.
-
Stainless Steel
Countdown Timer,
Automatic Stirring
30 min - 20 hours
170752-000-000
SCCPVI600-S
7+
Oval
Digital
6-Qt.
Classic
Stainless Steel
Countdown Timer, Browning
30 min - 20 hours
178987-000-000
SCCPVP600-S-A
7+
Oval
Digital
6-Qt.
-
Stainless Steel
-
V
183602-000-000
164524-000-090
SCV803-SS
10+
Oval
Manual
8-Qt.
Classic
Stainless Steel
-
183111-000-000
SCCPVFC800-DS
10+
Oval
Digital
8-Qt.
Classic
Stainless Steel
-
30 min - 20 hours
185891-000-000
SCCPCCM350-BW
4+
Rectangular 9" x 13"
Manual
3.5-Qt.
Travel Friendly
Black & White Pattern
Travel Friendly
-
-
V
173658-000-000
173660-000-000
SCCPCCM350-CH
4+
Rectangular 9" x 13"
Manual
3.5-Qt.
Travel Friendly
Charcoal
Travel Friendly
-
-
V
173658-000-000
173660-000-000
SCCPCCM355-SS
4+
Rectangular 9" x 13"
Manual
3.5-Qt.
Travel Friendly
Stainless Steel
Travel Friendly
-
-
V
173658-000-000
173660-000-000
SCCPCCM350-BL
4+
Rectangular 9" x 13"
Manual
3.5-Qt.
Travel Friendly
Midnight Blue
Travel Friendly
-
-
V
173658-000-000
173660-000-000
SCCPCCP350-CR
4+
Rectangular 9" x 13"
Digital
3.5-Qt.
Travel Friendly
Cranberry
Countdown Timer
30 min - 20 hours
V
173658-000-000
173660-000-000
SCCPCCM250N-GY-WM1
3+
Oval
Manual
2.5 Qt.
Classic
Pattern
high, low and warm settings
-
-
-
191768-000-000
191768-000-000
SCCPCCM250N-R-WM1
3+
Oval
Manual
2.5 Qt.
Classic
Pattern
high, low and warm settings
-
-
-
191768-000-000
191768-000-000
SCCPVP400-S
4+
Oval
Digital
4-Qt.
-
Silver
-
V
-
-
162649-000-000
129960-000-000
SCCPVP400-R
4+
Oval
Digital
4-Qt.
-
Red
-
V
-
-
162649-000-000
129960-000-000
SCCPVL600-R
7+
Oval
Manual
6-Qt.
Red
-
-
-
V
164524-000-090
156004-900-090
SCCPVL600-S
7+
Oval
Manual
6-Qt.
Travel Friendly
Silver
-
-
-
V
164524-000-090
156004-900-090
SCCPVLF605-B
7+
Oval
Digital
6-Qt.
Travel Friendly
Black
V
-
V
164524-000-090
156515-900-090
SCCPLC200-BL-NP
2 or less
Round
-
-
-
Blue
-
-
-
-
154441-000-000
-
SCCPLC200-R-NP
2 or less
Round
-
-
-
Red
-
-
-
-
154441-000-000
-
SCCPLC200-BK
2 or less
Round
-
-
-
Black & Sky Blue
-
-
-
-
154441-000-000
-
SCCPLC200-G-NP
2 or less
Round
-
-
-
Black & White
-
-
-
-
154441-000-000
-
SCCPLC200-GY
2 or less
Round
-
-
-
Grey & Lime
-
-
-
-
154441-000-000
-
SCCPLC240-BL
Serves 1
Round
Manual
24-Oz.
Travel Friendly
Blue
-
-
-
-
184787-000-000
-