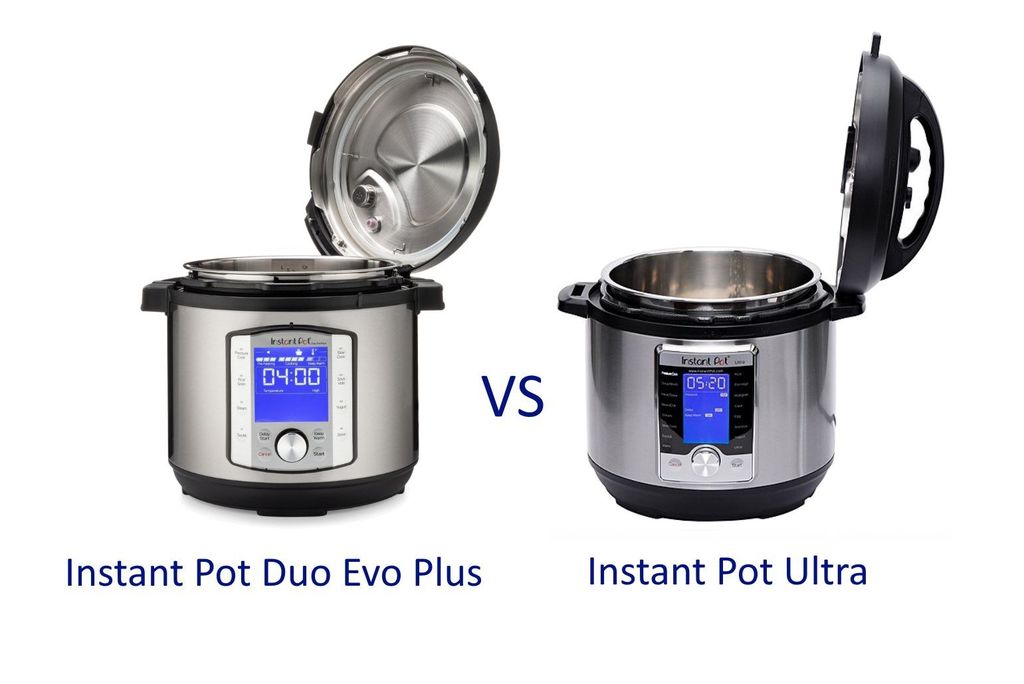 This page may be useful if it's difficult for you to decide which is better – Instant Pot Duo Evo Plus or Ultra. Appliances are similar in appearance but have differences. Below are the main ones:
Duo Evo Plus vs Ultra the control panel comparison
Duo Evo Plus has buttons for smart programs, and in Ultra all control via a control dial
Duo Evo Plus has an enlarged screen with large digital timer symbols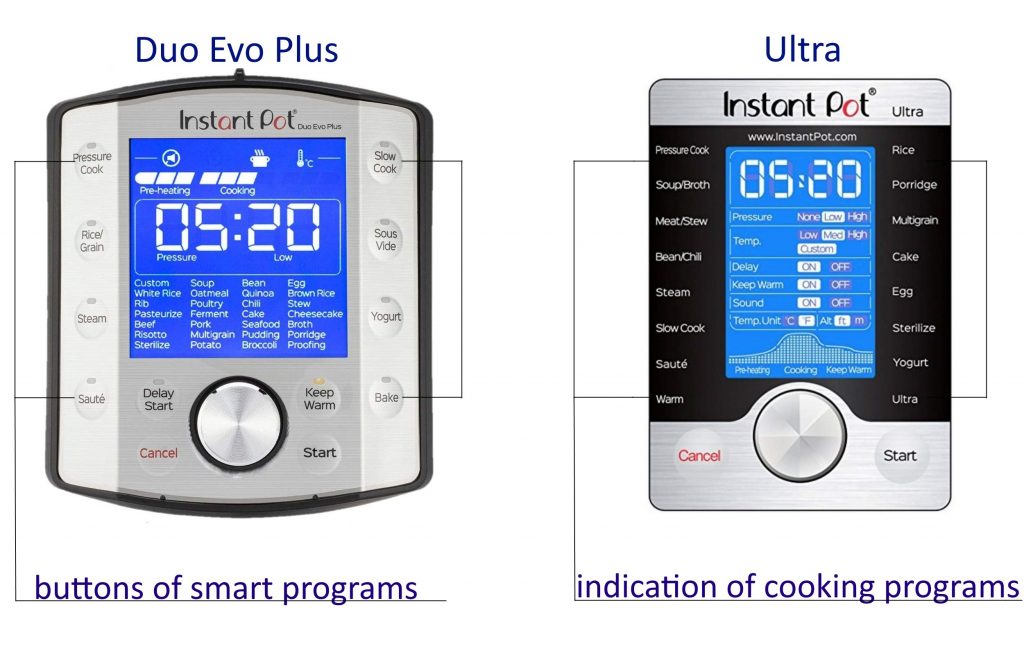 I'm a participant in the Amazon Services LLC Associates Program, an affiliate advertising program designed to provide a means for me to earn fees by linking to Amazon.com and affiliated sites.
Duo Evo Plus vs Ultra the inner pot comparison
The inner stainless steel pot of Duo Evo Plus has a flat bottom Tri-Ply, which allows you to transfer it to the stovetop (It works on ceramic, electric, gas and induction cooktops); also the inner pot has handles for easy and safe extraction, as well as holding the pot while stirring.
The Instant DUO EVO Plus inner pot is not compatible with other bowls, but the good news is that it is available for purchase. Link

Duo Evo Plus vs Ultra the lid comparison
the quick release button (Ultra) and the quick release switch (Duo EVO Plus) automatically sets to Seal when the lid is closed.
Steam Release Cover in Duo Evo Plus disperses and softens steam release.
The Duo Evo™ Plus lid is equipped with QuickCool™ technology, which allows you to release pressure naturally up to 50% faster.
QuickCool™ Tray sold separately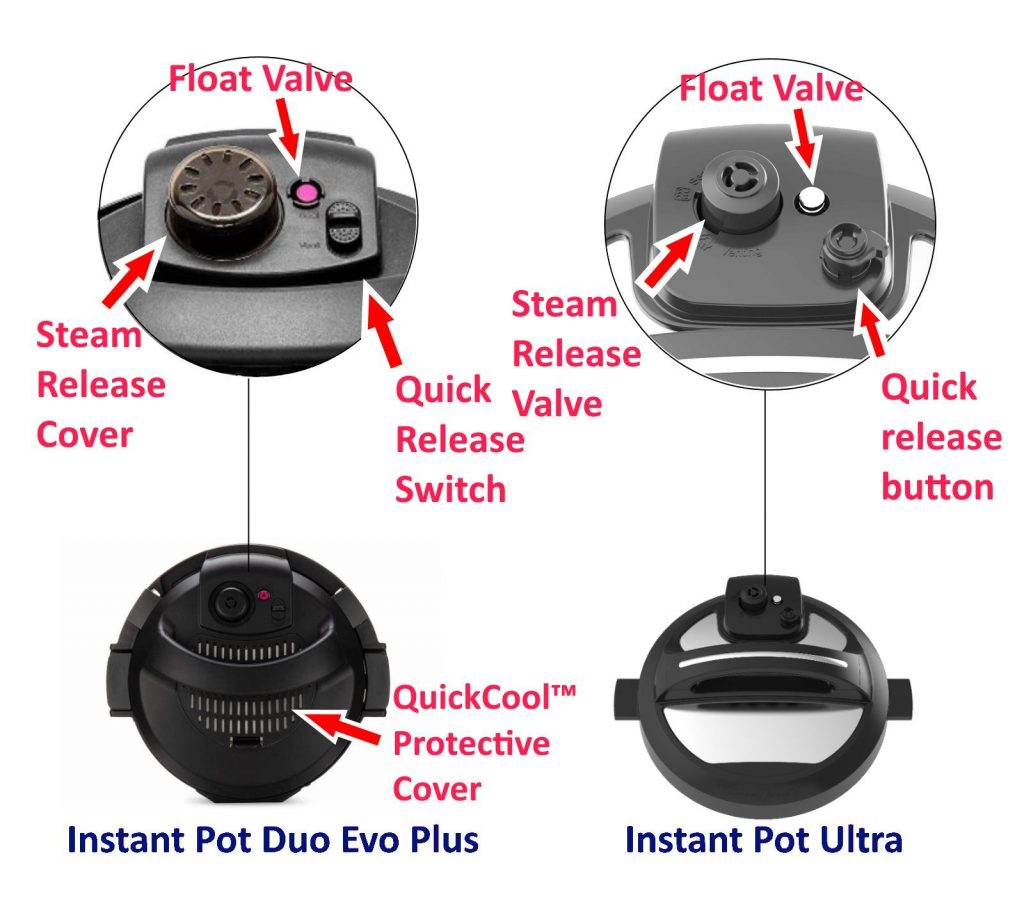 Cooking Programs Overview
another point in favor of Ultra – in Duo Evo Plus there is no adjustment of cooking time at high altitude
Model
Instant Pot Ultra
Instant Pot Duo Evo Plus
Available sizes
3qt, 6qt, 8qt
6qt, 8qt
Control Panel
Frontal, with dial & large LCD
Frontal, with dial & large LCD
No. of Pre-set Dishes
10-in-1
10-in-1
Smart Built-in Programs
16
15
Rice

Bean/Chili

Poultry

Meat/Stew

Multigrain

Porridge

Soup/Broth

Cake

Sterilize

Steam

Egg

Manual or Pressure Cooking

Ultra

Canning

Sauté
(Up to 30 minutes at 3 temperatures)

Slow Cook
(0.5-20 hours at 3 temperatures)

Sous Vide

Yogurt

Keep Warm or Warm
3 Temperatures
Manual Keep Warm
(up to 99 hours and 50 minutes)
Automatic Keep Warm
(up to 10 hours)
Manual Keep Warm
25°C-90°C / 77°F-194°F,
from 10 minutes to 24 hours;
Automatic Keep Warm
(up to 10 hours)